Priority Courier Experts knows that medical transport is an essential link in the patient care chain. We understand that each delivery represents an individual, so whether we are carrying lifesaving medications or diagnostic specimens, we handle every delivery quickly and properly.
Priority Courier Experts will work with you to ensure that all of your medical delivery needs are met. Contact us to find out more by filling out this brief contact form or by calling (651) 748-4477.

Medical Deliveries
The meticulous and carefully-planned transport of various medical industry items, such as specimens, pharmaceuticals, radiology films and x-rays, blood products, medical records or supplies, and medical equipment, is essential to every medical professional. This is also important to us. We understand that the items we transport on your behalf are critical and serve as a vital component of patient care. As such, every delivery is treated with the utmost care and respect it deserves.

Services
We offer STAT 24/7/365 medical courier services for routed, dedicated, and all of Our On-Demand Same Day Services

Our Drivers
Drivers in our fleet are qualified and ready for any of your medical transport needs. Priority Courier Experts drivers are OSHA (including Bloodborne Pathogens 1910.1030) and HIPAA compliant and are required to pass the extensive Bloodborne Pathogens, Exposure Control, Transportation & Specimen Integrity Program.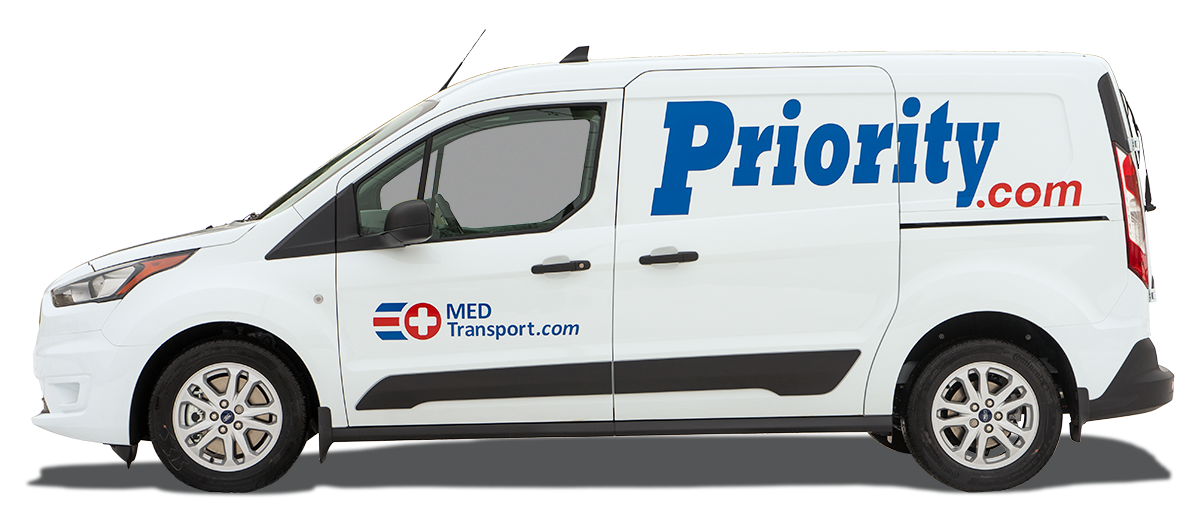 In detail, here are the qualifications of every driver:
OSHA (including Bloodborne Pathogens 1910.1030) Bloodborne Pathogens, Exposure Control
HIPAA trained and compliant and fully insured
Specimen and blood transportation
Temperature controlled shipments: refrigerated, frozen & ambient
All Medical couriers carry spill kits
Transportation & Specimen Integrity
IAC Certified & TSA Certified
DOT training and certification in the transportation of hazardous materials
Security Awareness Training
Drug & Alcohol Awareness Training
Criminal Background Checked
Sex Offender Registry Checked